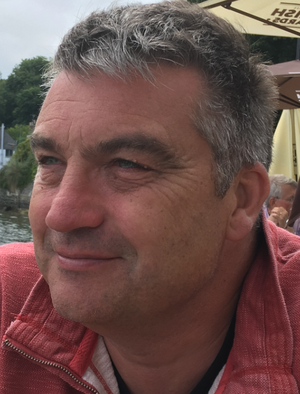 About Me
Andrew Stevenson Sports and Holistic Massage and Reflexology Practitioner
I started my working life as an Engineer in the armed forces and I have spent many years
participating in a wide range of sports at high levels both locally, nationally and internationally.
My body was always in good condition and everyone called me "Peter Pan" as I was always up for a new challenge. .However as my age increased so did the injuries, the severity and recovery times.
It was recommended by a friend that I try Reflexology and Massage to be honest. I was very sceptical to point where I said "if jabbing things in your feet makes you better I will just walk around outside on the gravel with no shoes on and save myself a few quid"
My life changed in my 30's when I had a particularly bad back injury and was given a choice to give up playing sport (Football as a goalkeeper) or give up walking. Having two young children at the time I can still remember my wife's words" I can't push the children around in the pushchair and you in a wheelchair so no more football"
At that point I thought my life was over and the world was going to end.

So I tried both Reflexology and going for a massage. I found the benefits of having them were astonishing not only to my physical wellbeing but also my mental wellbeing. The older one amongst us will remember the old advert at Christmas for Remmington shavers. "I was so impressed I bought the company". Well this was me so in 2005 I qualified as a Reflexologist and Massage therapist through the AoR (Association of Reflexologists) and started working with clients and local sports teams and professional athletes and started on my journey of helping others.Gaining more qualifications on the way.

Since qualifying as a therapist and being treated by my fellow therapists I have become a qualified football coach, manager, and club "physio" only retiring from the game in 2020.
I have driven Rally cars winning the Midlands Championship. I played cricket to a fair standard and still play golf and compete at both field and target archery. As well as sports I am also a keen gardener and grow my own vegetables. None of the above would have been possible without the treatments I received and still receive regularly.

Remember the body is just like any other piece of machinery and if it is not properly maintained then it will fail.