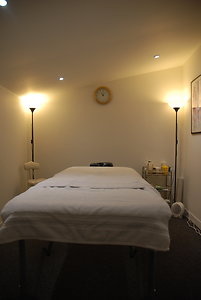 Prices and what is included.
Sports Massage £35:00

Hoistic Massage £35:00

Reflexology £35:00

Hot Stone Massage £35:00

What does a session include?

A session will include the following.
1.
A full and detailed consultation including an outline of the treatment you have booked.
2.
A full range of movement testing will be carried out.
3.
We will discuss your lifestyle, medical history and the reason for your visit.
At the end of this your treatment and any possible side effects from treatment will be discussed in detail.
4.
The treatment will then be carried out. Approx: 45 mins to 1 hour.
5.
At the end of the treatment we will talk about the effects of the treatment and go through a range of movement testing to judge the improvements.
6.
We will discuss self help and future treatments if required.