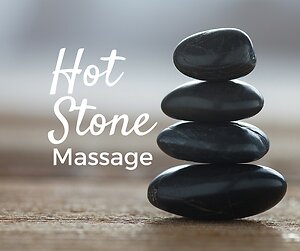 Relaxation Holistic Hot stones Massage
Holistic Massage treats the body as a "whole" using long relaxing strokes, this is a pampering massage encouraging you to unwind and relax.
Hot stone may sometimes be used as a tool to improve the relaxation of the muscles.

With Holistic Massage there is little or no deep tissue work making the whole experience a pleasure. This helps the client unwind and drift away from the stresses of life and drift into their own special place.

This calming massage makes the world slow down and can help relax taut muscles, aids lymphatic drainage, releases toxins and benefits the "whole" in many other positive ways both Physical and emotionally.

Holistic Massage can create instant improvement in the quality of sleep and concentration, improve circulation and waste removal and encourage deeper, more relaxed breathing, and is an accessible treatment for all ages and will benefit the mind, body and spirit.