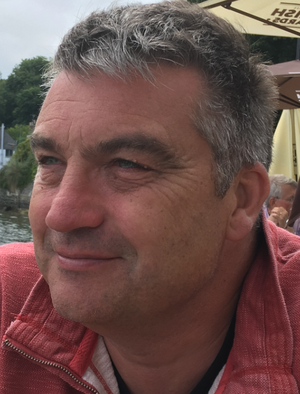 Andrew Stevenson Massage and Reflexology Practitioner Derby
Being Ex Armed Forces and participating in a wide range of sports at high levels both nationally and around Derby and Derbyshire my body was always in the best of conditions.

However as my age increased so did the injuries, the severity and recovery times.

I realised the body is just like any other piece of machinery and if it is not properly maintained then it will fail.

It was recommended that I try Reflexology and Sports Massage to be honest I was very sceptical and searched Derby until I found a reflexologist I thought could help.

However, I found the benefits of having both Sports / Remedial Massage and Reflexology were astonishing not only to my physical wellbeing but also my mental wellbeing.

In 2005 I qualified as a Reflexologist and Massage therapist through the AoR (Association of Reflexologists) and started practicing in the Derby areas around Derby offering the following services as a Sports /massage and reflexologist to clients and local sports teams.



Using the skils (Reflexology, Holistic and Sports / Remedial Massage, KT Taping ) I gained as a massage therapist and reflexologist, and using a combination of these treatments I have supported both people active in sports and non sports persons around the Derby, Draycott, Long Eaton and Nottingham areas to maintain themselves for their sporting activities and just the rigours of everyday life.
As well as mantainin your genreal welbeing some of the common Ailmets I treat include
Upper and lower Back Pain : Rotator Cuff: Tennis Elbow: Golfers Elbow: Knee Pain: Lower Limbs: Wrist Pain: Plantar Fasciitis: Stress: Hip Pain: Tendonitis: Sciatica: Ham strings, Quads, Pain caused through bad posture:


I run at clinics for Sports / Remidial and Holistic Massage and Reflexology in Derby, Nottingham. Draycott and Long Eaton and cover all of the Derby, Borrowash, Spondon, Breaston, Ocbrook, Oakwood, Toton, Sandiacre, Long Eaton and the surrounding areas with a mobile service.